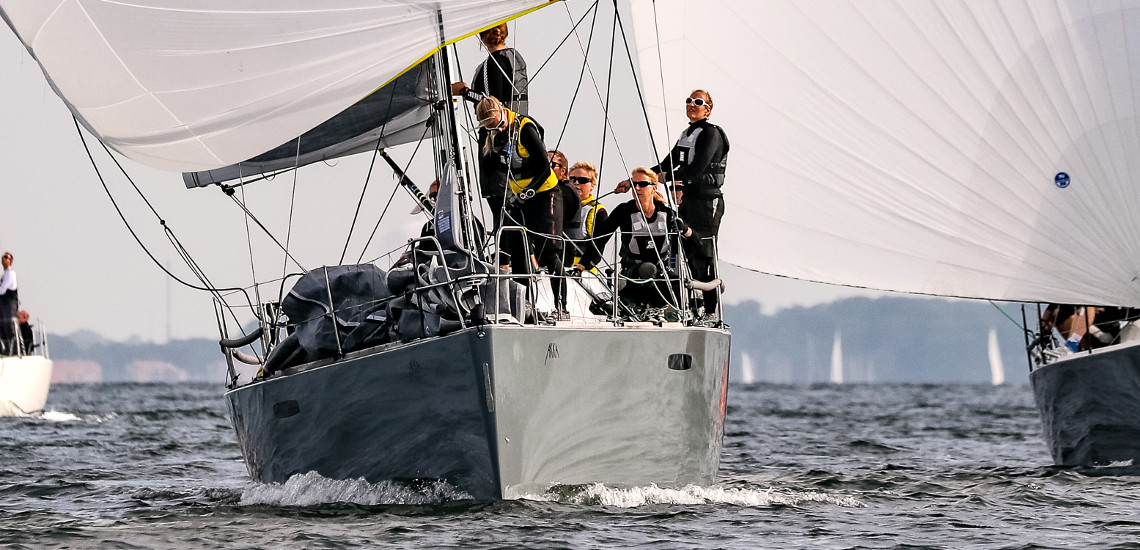 New look ARKONA and ULTRA lifejackets and an all-new safety lanyard range
The SECUMAR range has been given a sharper and sportier look for 2018 with the SECUMAR ARKONA and SECUMAR ULTRA lifejackets for sailors and motorboaters being given a 'style overhaul'.
New ARKONA
The facelift for the top-value ARKONA base model in both 275N and 220N versions is the new colourway: red with white reflective piping for better visibility in low light and dark conditions. Despite being SECUMAR's opening model, it meets all international regulations and further features the 3001S firing mechanism, unique 'Click' front buckle and crotch strap as standard.
New ULTRA 170
The extremely flat packed ULTRA lifejacket takes a step into the future. With a new black, orange and reflective silver look and a small but clever detail in that the inspection window for checking the state of the firing mechanism is now glued in.  Available in three versions, the ULTRA 170 base model, which like the others, has the following key features:
extremely flat packed,
'Click' front buckle
fleece neck insert,
auto firing mechanism,
inspection window and
crotch strap.
The ULTRA 170 HARNESS comes with an integral metal D-ring.
The ULTRA 170 PLUS 'range topper' includes all the above and also features:
a sprayhood,
This last version also meets the World Sailing 'Offshore Special Regulations'.
All-new safety lanyard range
SECUMAR also brings innovation and a new look to its accessories with two new safety lanyards being launched onto the market. The new JUNIOR SAFETY LANYARD is for young sailors up to the weight of 50kg and features a narrower orange/black webbing strap, a fixed loop at the 'body end' and a stainless steel carabiner hook to attach to the deck.  For people with a body weight of over 40kg, there is a new CLASSIC SAFETY LANYARD with an integral 'overload indicator', which, when ripped open through heavy loading such as possible during a 'man-overboard', shows a warning sign that the line should be replaced at the earliest opportunity.
The new products can be seen and tried at the coming boat- shows in along with all the other SECUMAR products. METSTRADE in Amsterdam from 14 – 16th November (05.241), Nautic in Paris from 2 – 10th December (2-1 B34) and 'boot' Duesseldorf from 20 -28th January 2018 (Hall 11, Stand D42 and Hall 8a, Stand F 47).
Further information is available by e-mail via info@secumar.com and the usual telephone number +49 4103 1250.
Reproduction free, with consent.
Bernhardt Apparatebau GmbH u. Co., Bredhornweg 39, 25488 Holm, Germany.
Tel: +49 4103 1250, Fax: +49 4103 125 100