Pack buoyancy aid with remote controlled surfacing
The inflatable pack buoyancy aid was developed for military special operation forces to hold equipment at the water surface or to let submerged equipment surface. The system can be activated either automatically upon contact with water (hounoring an optional time delay configuration) or manually by pulling a cord.
The pack can also provide some assistance to casualties if the person holds on to the inflated buoyancy chamber. Note that it is not a lifejacket and therefore no personal protection equipment (PPE).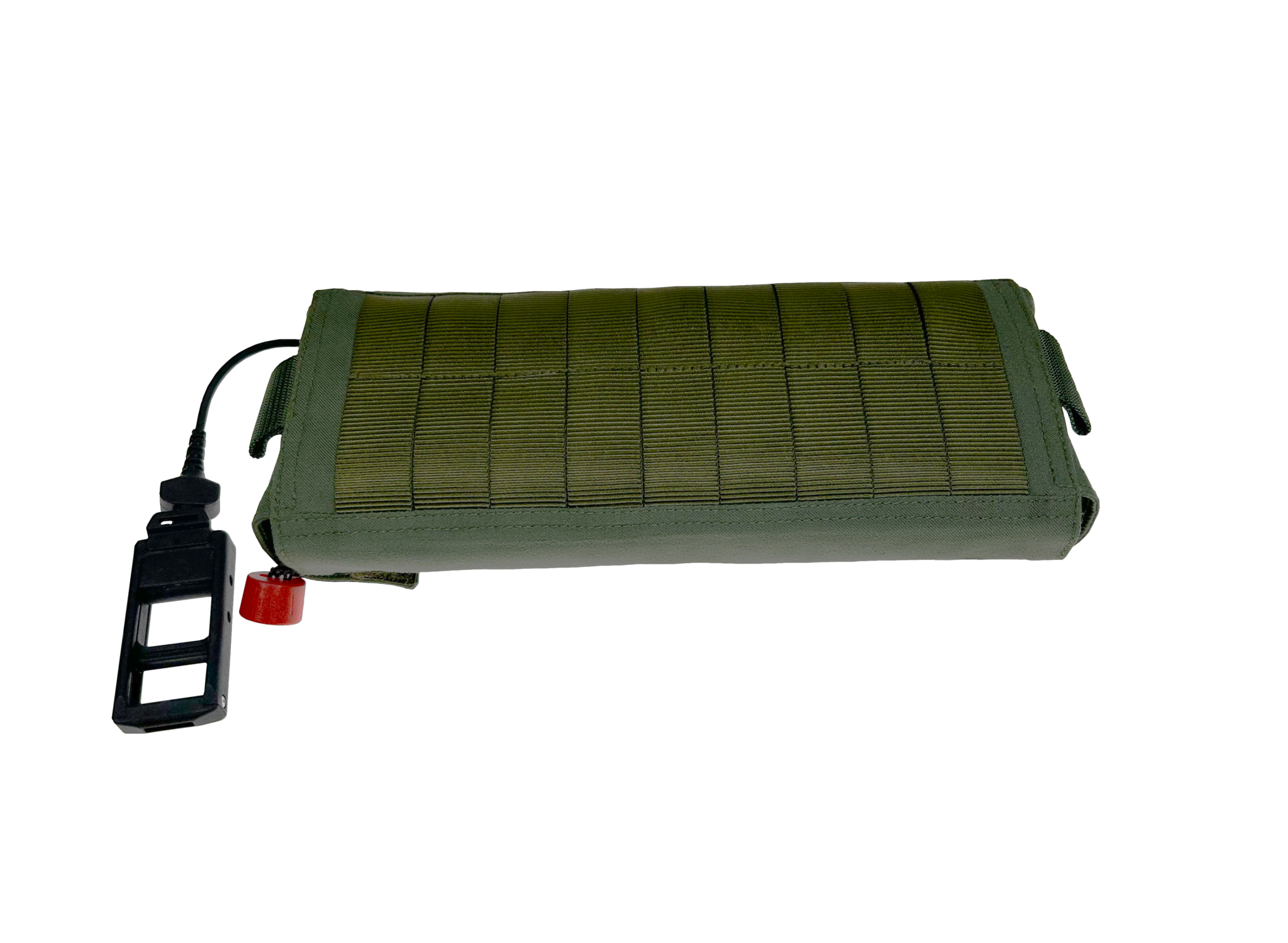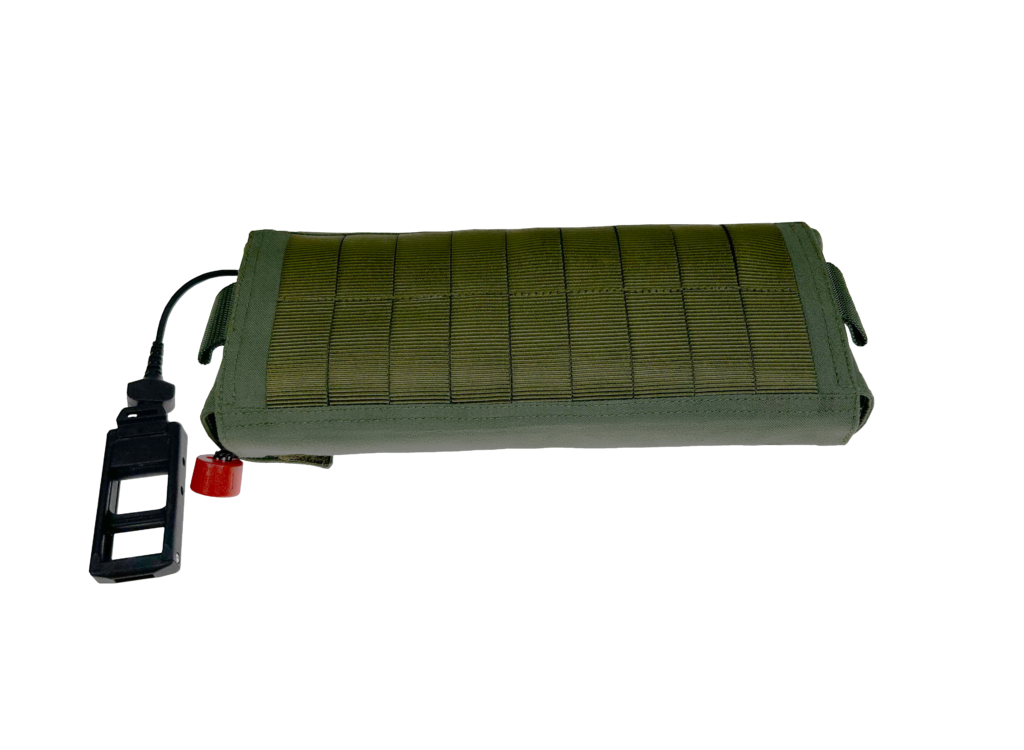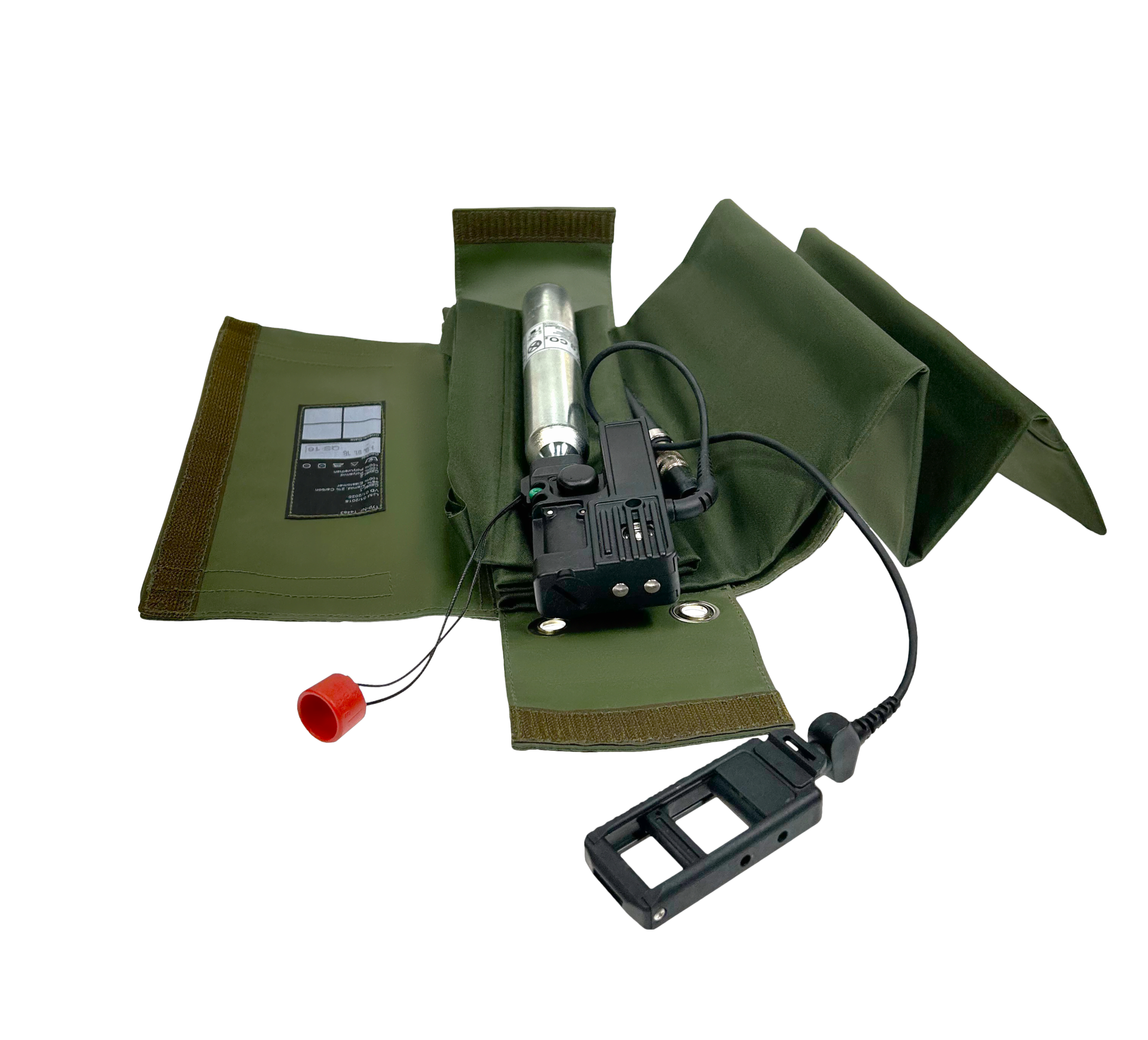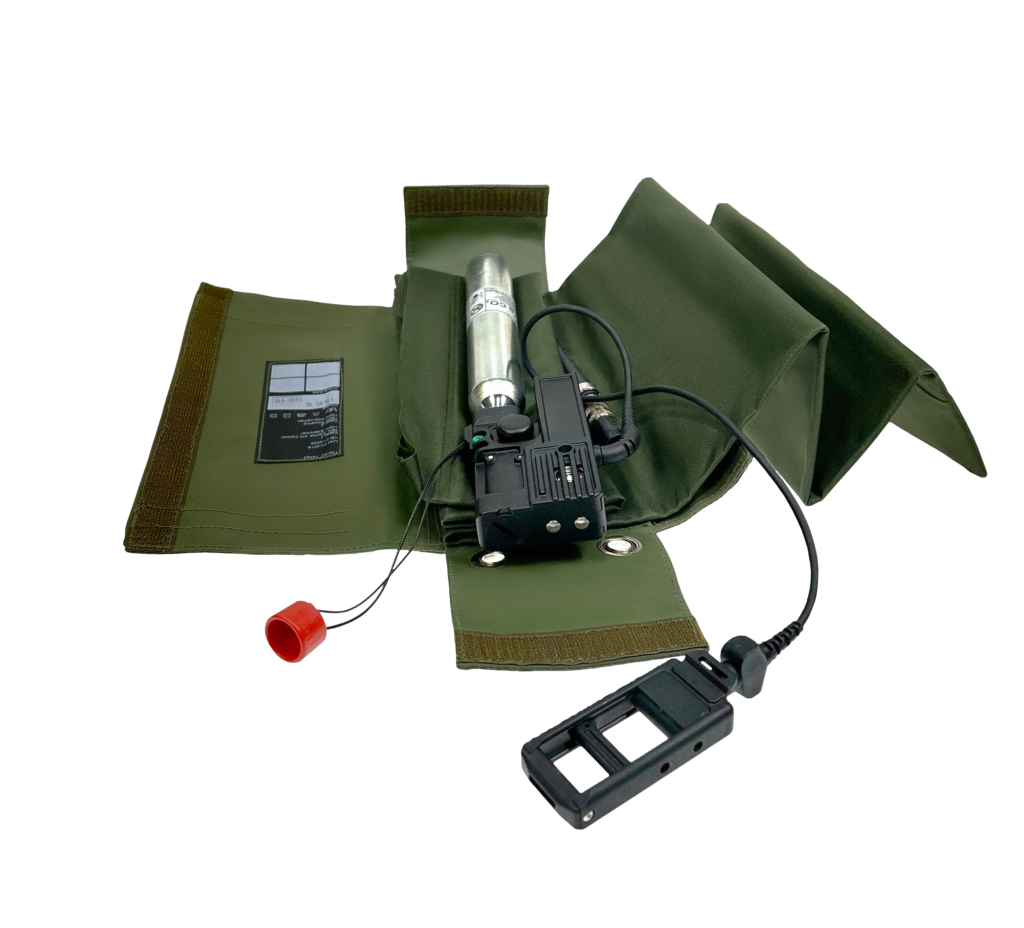 Structure of the pack buoyancy aid
The main part of the product is the buoyancy chamber which can be inflated with the filling of the CO2  cylinder or alternatively with breathing air. Fully inflated it provides a buoyancy force of 350 N (≈ 35 litres ≈ 35 kg ≈ 77 lbf).
The buoyancy pack is activated by our inflation device SECUTRONIC and can be released in 3 different ways:
pulling the activation cord (available in all operation modes)
allowing the countdown time to elapse (available only in automatic mode)
submersing beyond the critical depth (available in automatic mode only)
These options will pierce the CO2 cylinder to let the gas flow into the buoyancy chamber.
Automatic activation after water contact can be intercepted by toggeling from automatic mode to manual-only mode.
The buoyancy chamber and the mounted inflation device SECUTRONIC is folded and covered by the attached outer protective cover with velcro fasteners.
Thanks to the attached MOLLE grid on the back of the outer cover the pack buoyancy aid can be attached to bags and other equipment easily. The device comes with two plastic Malice™ clips for attaching to any MOLLE grid.
Attached pack Bouyancy aid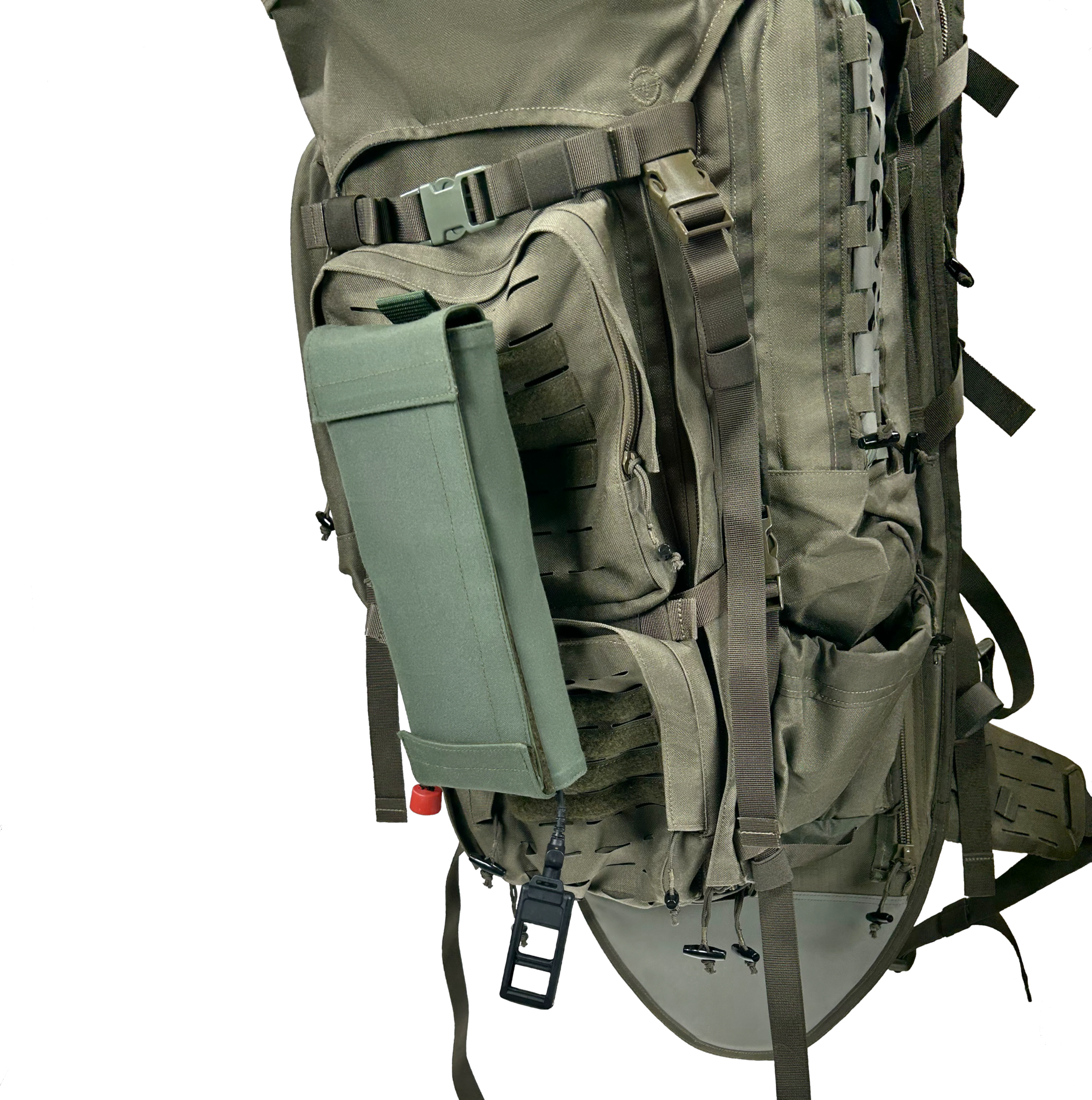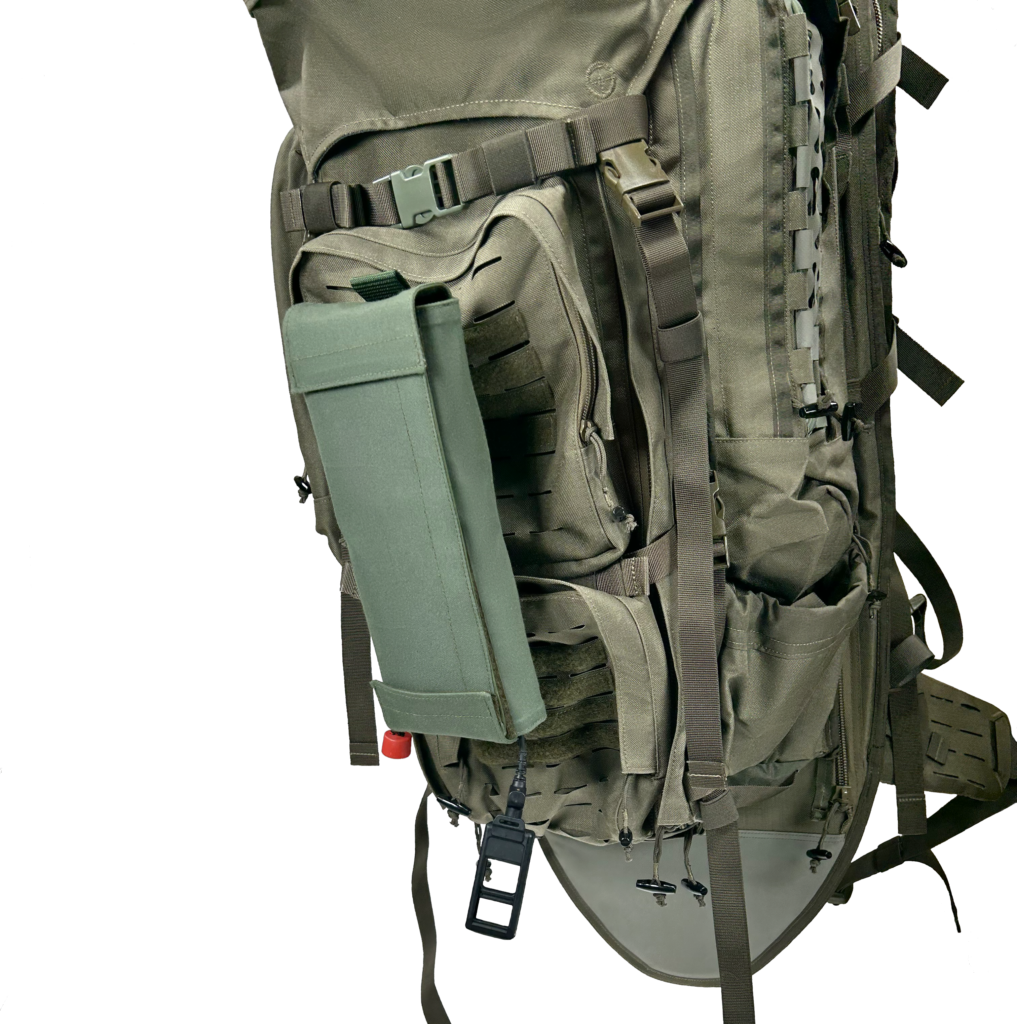 Fast surfacing
Capacity of CO2  cartridge (75 g), ensuring fast surfacing even after massive immersion.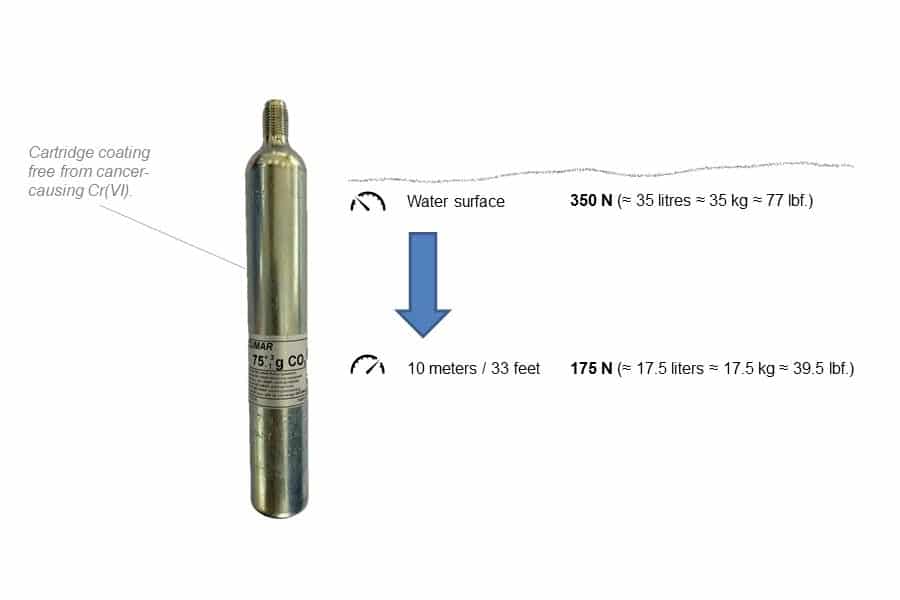 Structure and functionality of the multi-sensor electronic inflation device SECUTRONIC
The SECUTRONIC is an electronic multi-sensor inflation device that can detect water and water depth.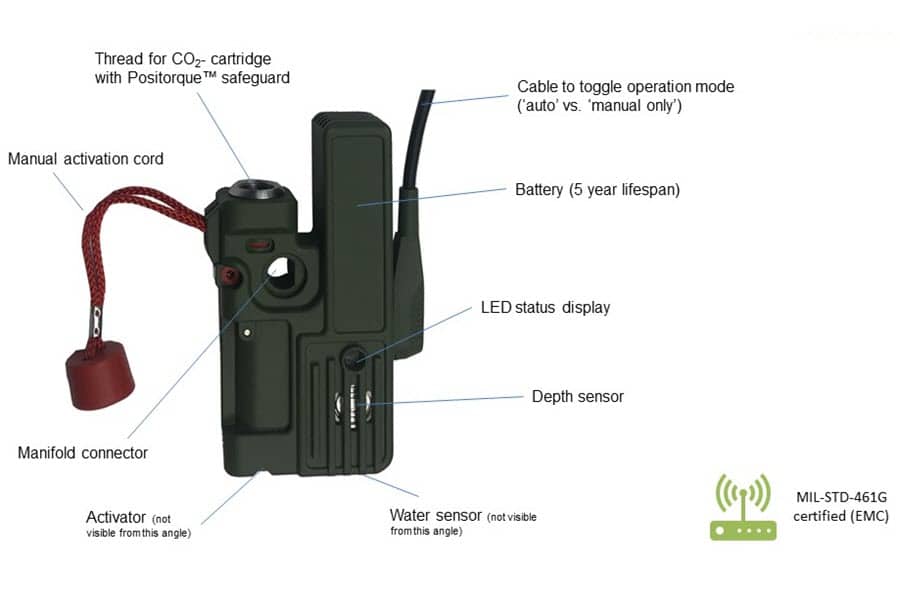 SECUTRONIC Toggle Switch
The toggle switch can easily be reached and operated even with gloves on.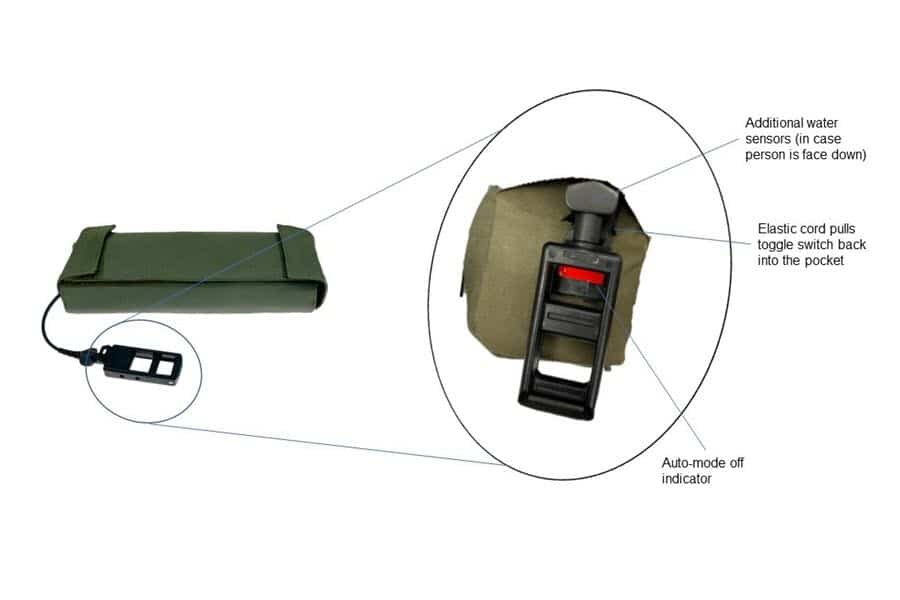 SECUTRONIC State Diagram
The SECUTRONIC inflation device supports automatic mode with delayed inflation and manual-only mode.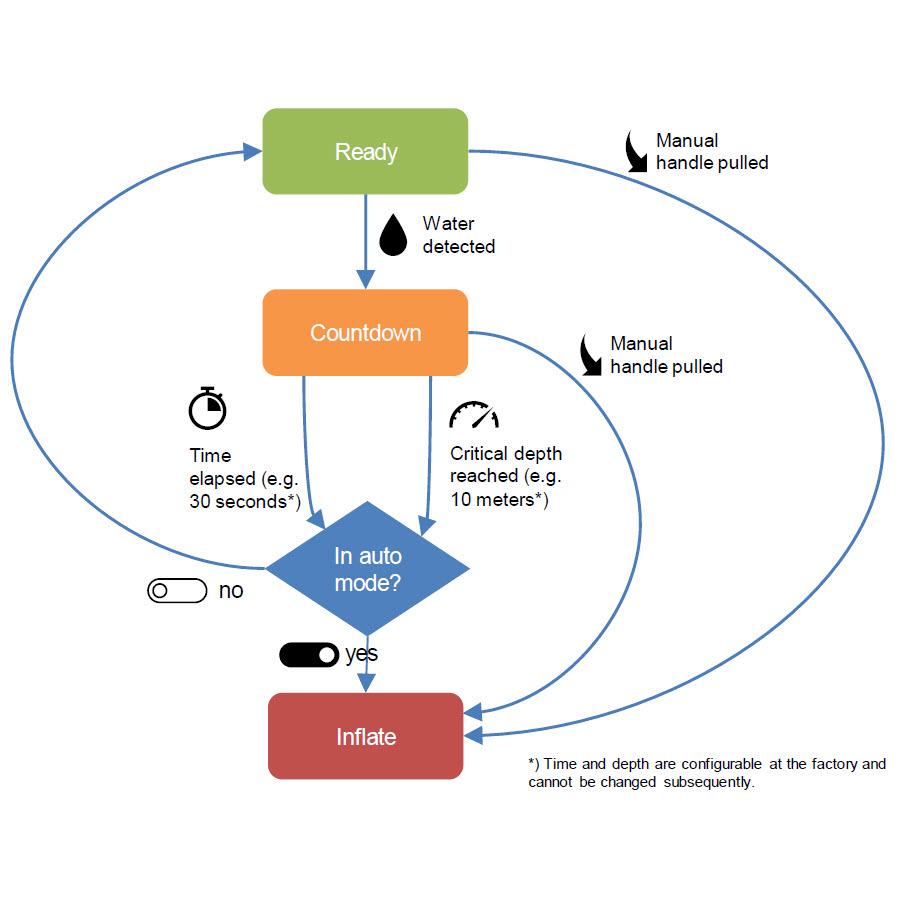 Q&A
Q: Can the inflator configuration (countdown time and critical depth) be changed by the operator? A: No. Countdown time and critical depth are set during manufacturing and cannot be changed thereafter. Q: What if we need different configurations for different missions? A: SECUMAR can provide inflation devices with different configurations. Install the inflation device with the needed configuration. 
Key Facts
Self-inflating life preserver in a tough Nomex® cover
Buoyancy chamber providing approx. 350 N (≈ 35 litres ≈ 35 kg ≈ 77 lbf) of buoyancy
Capacity of CO2 cartridge (75 g), ensuring fast surfacing even after massive immersion, cartridge coating free from cancer-causing Cr(VI)
Electronic multi-sensor inflation device supporting automatic mode with delayed inflation and manual-only mode
Modes can be toggled by operator during mission – no pre-mission lock installation required
No tools needed for re-arming after activation, necessary steps can be performed by operator, no expert qualification required
Developed, engineered and manufactured by a lifejacket specialist, family-owned business, 4th generation, ISO 9001 and SOLAS certified quality management system
Cage Code No. D2168
Factory near Hamburg, Germany, open to customers for visits